In 2015, the Diefenbunker made a decision to partner with Ottawa's premier escape room company, Escape Manor. Together, they created the world's largest escape room, "Escape the Diefenbunker."
The escape room takes up an entire floor while the museum is closed, using previously unused space. Each escape room session is one hour long and takes groups of 12 people. The storyline sticks to a cold war theme– the guests are told that they are on the final tour of the day and have snuck off in attempt to spend the night in the museum… only to find out that the museum is actually a cover for an enemy spy organization. Guests are able to use actual artifacts from the bunker as part of the escape room puzzle, making the experience interactive and historically engaging.
This new programming has attracted many new visitors to the Diefenbunker. In one year, their visitor numbers jumped from around 75,000 to 88,000, with over 10,000 extra visitors being escape room participants.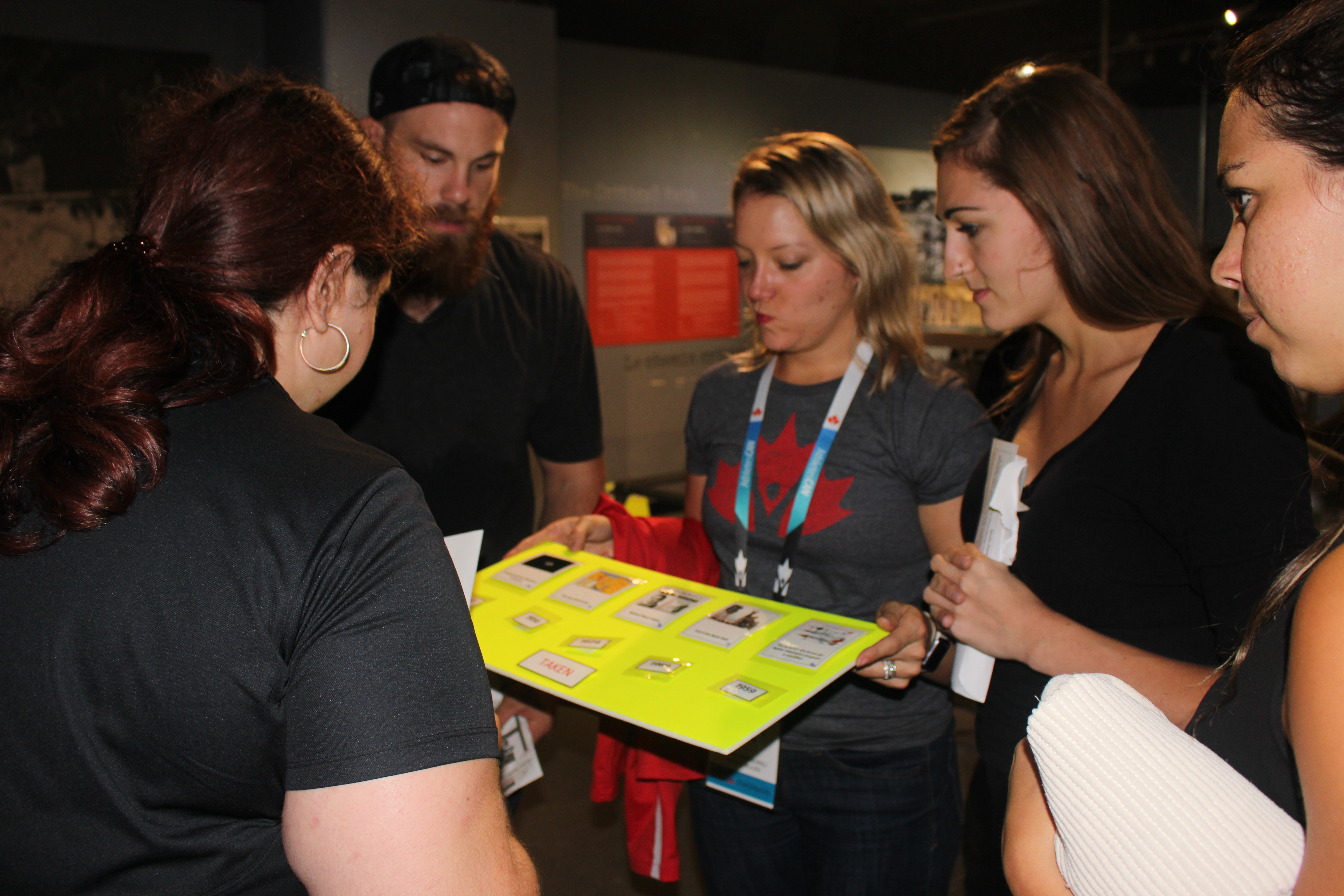 Escape room participants solve a puzzle during a "Dash for Survival".
In its three years of operation, "Escape the Diefenbunker" has won three awards: an Ontario Tourism Award of Excellence, an Ottawa Tourism Award, and an Ontario Museum Association Award of Excellence.
Following the success of the escape room, the Diefenbunker had calls from visitors asking to do the escape room during the day. They then expanded their own programming to include some challenge-oriented activities. Taking inspiration from the hit TV show "The Amazing Race," the bunker's "Dash for Survival" allows visitors to compete in teams against each other in hope of getting to the finish line first. The "Dash for Survival" storyline states that the team who crosses the finish line first secures their space in the bunker in the event of a nuclear attack.