Our coaches look forward to working with: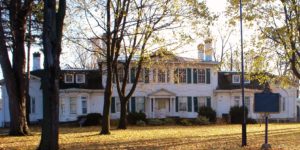 After the cold, devastating War of 1812, the promise of Belle Vue gave us hope by its grandeur build and working farmland. Today, Belle Vue inspires future generations by connecting people, preserving national heritage and fueling the creative vitality of our communities! Through collaboration and partnerships, The Amherstburg Belle Vue Conservancy is dedicated to raising funds for Phase 1 of restoration for the Belle Vue House to secure a new roof, windows, gutters and foundation work. These core repairs are of absolute urgency in order to stabilize the house after years of severe neglect. The Conservancy is proud to announce that tender documents for a new roof and architectural assessment of the windows are well underway and work is expected to begin in 2018.

The National Trust will work with the Belle Vue House team to identify strategies for their corporate sponsorship campaign, develop messaging for the campaign materials and provide training for key volunteers in connecting with potential sponsors.
---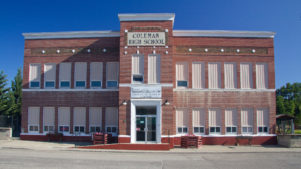 The Crowsnest Museum and Alberta Provincial Police Barracks are integral parts of the heritage offerings of the Crowsnest Pass. They are operated by the Crowsnest Historical Society. Extensive indoor and outdoor exhibits showcase the social, architectural and industrial history of the Crowsnest Pass, and the Museum also hosts the region's historical archives.

The National Trust will work with the Crowsnest Historical Society's team to develop key messages for storytelling, branding, and identifying priority marketing strategies to increase audience engagement. Together, we will identify strategies to focus the team on top priorities and increase organizational readiness to deliver.
---
Prime Ministers' Row

Ottawa, Ontario
https://pmr-apm.ca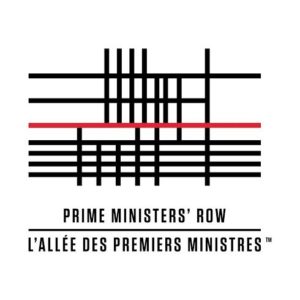 Prime Ministers Row will offer the literal and figurative meeting point between those who shaped Canada's first 150 years and those who will shape Canada's next 150 years. This initiative will leverage the unique and extraordinary built heritage assets located along Ottawa's Laurier Avenue East – historically home to multiple Prime Ministers and Fathers of Confederation – in order to create Canada's first street museum in the heart of the Nation's Capital. This will be an innovative, participation-oriented, multi-block, multi-media, outdoor cultural space designed to encourage reflection on questions of governance, identity, culture, values and history.

The National Trust will work with the Prime Ministers' Row team to finalize and begin implementing their business plan to commemorate the lives and legacies of former Prime Ministers and celebrate Canadian leadership in governance and democracy, including through the creation of Canada's first Street Museum. Together, we will identify priority actions to engage with the numerous partners that will make this innovative idea a reality.
---
Van Horne Estate Ministers Island Inc.

St. Andrews, New Brunswick
www.ministersisland.net
The Van Horne Estate on Ministers Island offers visitors one of the foremost cultural, heritage and environmental tourism destination in the Charlotte Coastal Region of the Bay of Fundy of New Brunswick. Lying in the shores of Passamaquoddy Bay near St. Andrews, New Brunswick, this 500-acre island can be reached by driving over the seafloor. Sir William's vast house, his equally large barn and his bathhouse/artist's hideaway are on view, as are the beautiful carriage lanes through the woods and fields.

The National Trust will work with the Ministers Island team to develop key messages for storytelling and branding and identify priority social media strategies to increase audience engagement.