The challenges facing historic places of faith are daunting, yet across the country congregations and communities are finding creative new uses and partnerships to revitalize these important landmarks.
Solutions are being found that work in specific contexts, whether a busy downtown street corner, a suburban residential neighbourhood, or a rural hamlet. Groups are pushing the boundaries of what a place of faith can be by trying out innovative governance models, programming new uses, integrating contemporary design into historic contexts, and most importantly by closely aligning themselves with the needs of their community.
Here are five examples of resilient places: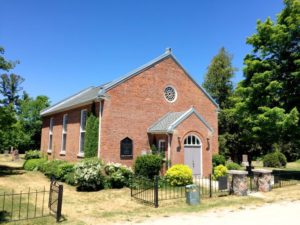 1. Historic Leith Church (Leith, ON)
Managed by the Friends of Leith Church, on behalf of the local United Church of Canada's Pastoral Charge, this modest building hosts a variety of performances and festivals throughout the year, that ensure sufficient revenues for its upkeep.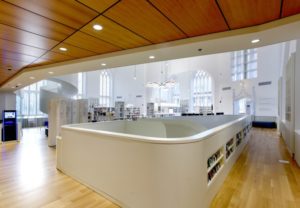 2. Maison de la littérature (Quebec City, QC)
The prize-winning renovations of this Quebec City library show how contemporary design can respect and highlight the character of a historic space. Unique in North America, this municipal library also houses a permanent exhibit on Quebec literature, writers in residence programs, studios and year-long literary programming.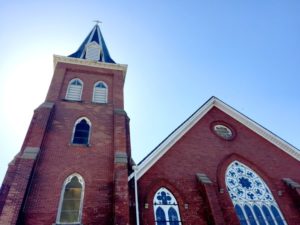 3. St. Joseph's Kingsbridge Community (Goderich, ON)
Faced with the potential loss of their beloved church, the residents of this rural community banded together to acquire, renovate and revitalize this impressive structure into a hub of community arts and cultural activities.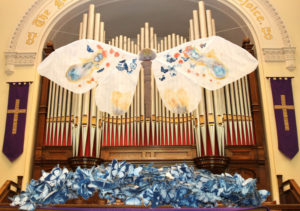 4. Crescent Fort Rouge United Church (Winnipeg, MB)
Teenage rock bands, classic music performances and artistic installations (like this one by Sandi Howell), all have a place in this neighbourhood church. It is through these vibrant arts programs that the congregation has engaged the broader community.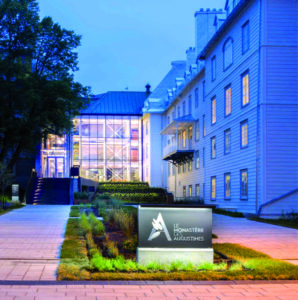 5. Maison des Augustines (Quebec City, QC)
Building on its rich history as the Mother House of the Order Augustinian Nuns, the heritage wings of the Hotel-Dieu hospital have been transformed into a holistic health retreat centre that very carefully balances the site's rich cultural legacy with new uses and a modern design aesthetic.